More Than You Know. Closer Than You Think.

Meet Andrew Sowers and Evan Olson of ElmiraWorks
Freelancers, entrepreneurs, and remote workers in the Southern Finger Lakes region have a new spot to meet, collaborate, and work when inspired to work outside their home office, thanks to two local entrepreneurs who made their way back home, Andrew Sowers and Evan Olson.
ElmiraWorks, located in the heart of Downtown Elmira, NY, is a newly opened coworking space that offers short-term, affordable office lease and meeting room options in a well-designed and inspiring atmosphere. Andrew was inspired to open the space when he relocated to the area. He shared, "While working from home can be convenient, sometimes you want to leave the house and feel more connected to the community. This led us to consider opening the first co-working space in Elmira."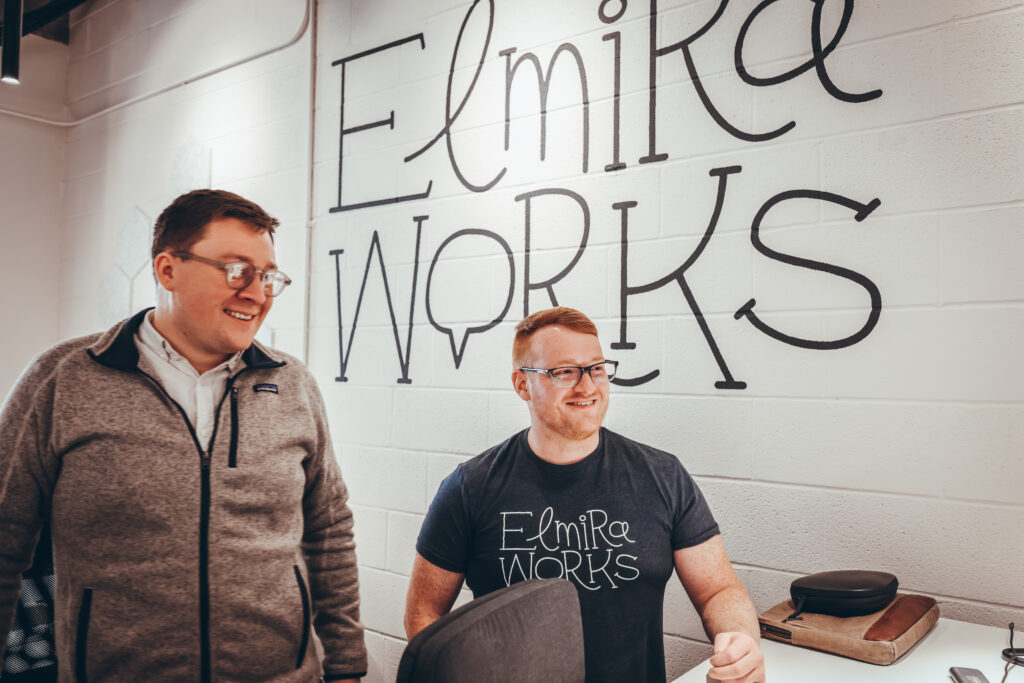 While several co-working spaces exist in neighboring areas like Corning, Ithaca, and Binghamton, Andrew and his wife, Mariah Flaim-Sowers, partnered with their friends Evan and Evan's girlfriend, Marissa McMahon, to establish the first of such spaces in Elmira. "We believe that Elmira has the potential to attract a cohort of young entrepreneurs and remote workers, and we're doing our part to help build the infrastructure needed to support them," Andrew said.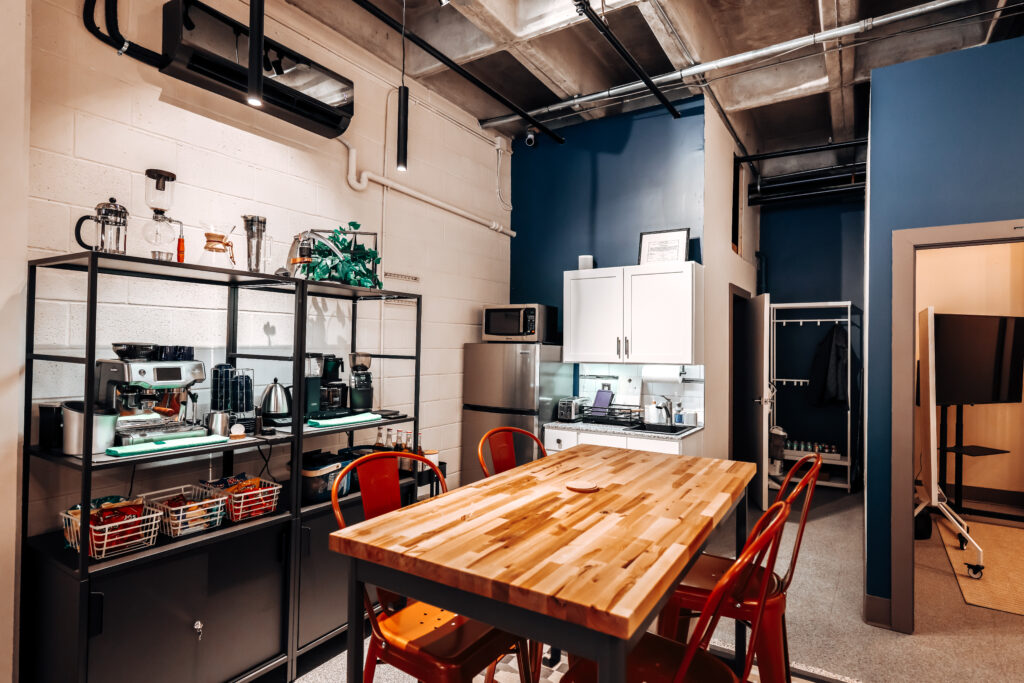 Andrew is local to the Southern Tier, born and raised in Elmira. After graduating with a degree in computer science from Ithaca College, he worked as a software engineer in New York City for several years. Following his marriage to his college sweetheart, Mariah, they moved from Brooklyn and back to Elmira to enjoy the small-town lifestyle. They closed on their new home in Elmira in April of 2021 after a search all throughout 2020. "The pandemic did accelerate our search," Andrew said, "although we had been planning our move before the start of the pandemic."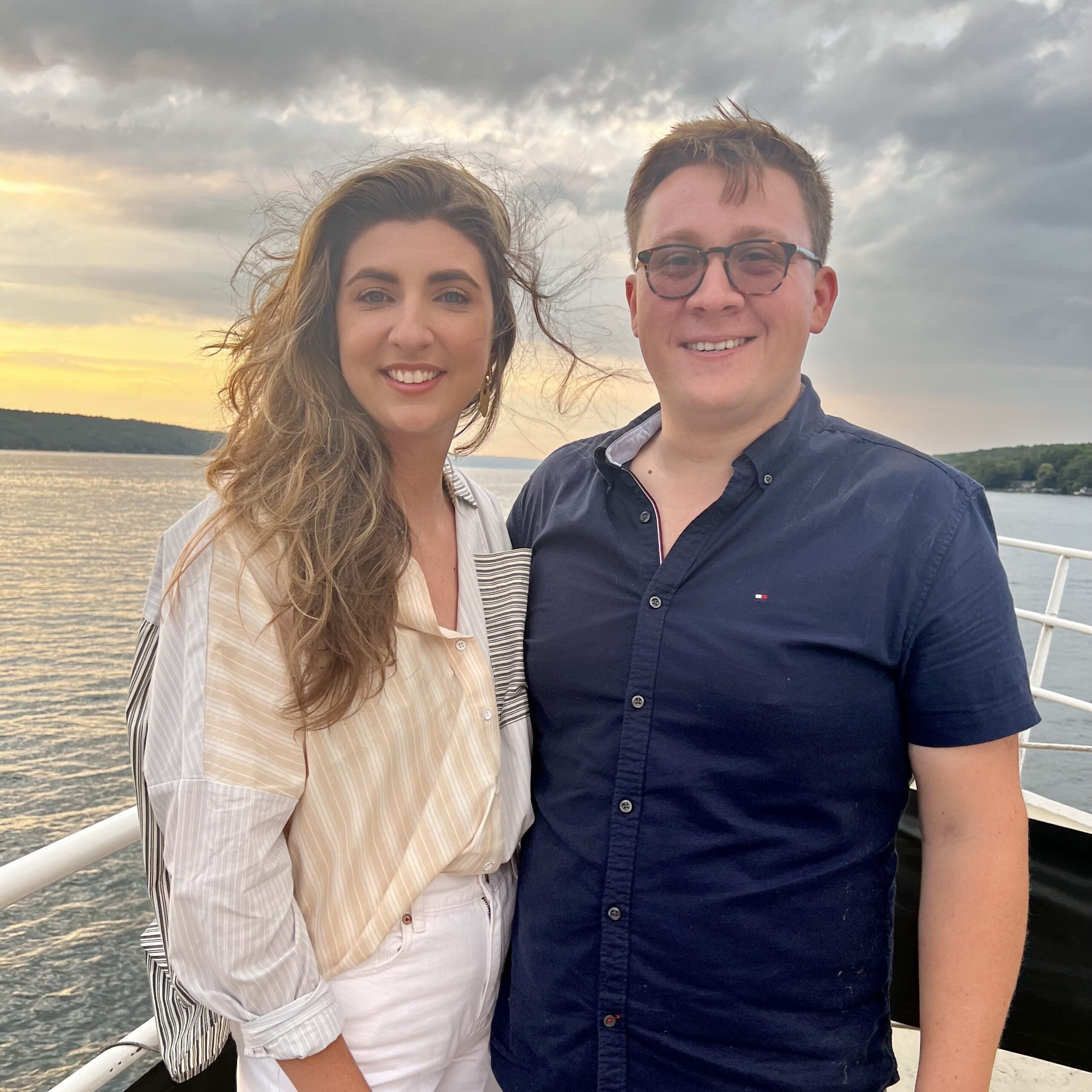 Evan is a Corning, NY, local. He was born and raised in Corning and studied at SUNY Corning Community College. "After CCC, I worked in a few institutions and explored different degree paths such as mechanical engineering, computer engineering, and finally landing on computer science," Evans shared. "I worked full-time through the remainder of my undergrad at SUNY Empire State and graduated in 2017." At this time, Evan was living and working in Rochester, NY. He and Marissa moved back to the area after Evan got a position at Corning, Inc. Marissa and Evan met at Corning Community College and always had fairly strong ties to the area so, he said, it wasn't difficult to move back, especially having purchased a house while still finishing his undergrad at SUNY Empire State.
For Andrew, being close to family again was a major motivating factor to moving back, along with the promise of a relatively low cost of living (compared to national averages). The ability to work remotely further made it an easy choice.
In addition to managing ElmiraWorks, Andrew and Evan have full-time jobs in the SoFlx community.
Evan works as a Technical Manager for Corning Gorilla Glass IOX Metrology. "My group is largely responsible for designing, prototyping, and facilitating the manufacture and production of post-ion exchange glass metrology." Evan added, "My team is specifically responsible for writing the software that runs the instrument my group builds. Our software controls all of the hardware on the instrument, collects all of the data, makes a series of calculations, and reduces that data to a number of specific stress values. These values are used to determine the quality of the ion exchange for particular glass recipes. They are used in the research and development of new glass recipes and quality control of currently deployed glasses."
Andrew works remotely as a software engineer at Gannett, where he's involved in building their iOS app for USA Today and all of the local news apps like the Elmira Star Gazette, Corning Leader, and Ithaca Journal. Gannett's roots can be traced back to Elmira, where Frank Gannett incorporated his first newspaper, The Star Gazette, over a century ago. Andrew shared, "My mother was also a graphic artist for The Star-Gazette, so I feel like I'm continuing the legacy of Elmira and its citizens by contributing to journalism. My wife, Mariah, is a program manager for Red Hat, a software consulting company owned by IBM, which also has roots in the Endicott-Binghamton area. She helps plan the programs that enable Red Hat employees to achieve long-term success and career growth."
Before moving to the area, one of Andrew and Mariah's biggest concerns was the availability of quality restaurants. "Having lived in NYC, we had gotten used to being surrounded by excellent food options, so we were concerned about losing that after moving here," Andrew said. However, to their surprise, Andrews said, they found that there has been a food renaissance in the Southern Finger Lakes region in the last decade. He shared, "There are now several high-quality establishments in the area that feature fresh, local, and quality ingredients and authentic foods from various cultures around the world. It's clear that good food is readily available here, and it seems that even more options are on the horizon."
Since moving back to the area, Mariah and Andrew have some exciting news: they are expecting a son this May! "We are thrilled and know that this new addition to our family will impact how we engage with the community," Andrew said, adding, "We're excited for the new adventure that awaits us and are looking forward to creating new memories in the Southern Finger Lakes region."
As remote workers, Mariah and Andrew could work from anywhere. He shared that though it's tempting to move to a tropical region and work through a Zoom call with a mojito in hand, that wasn't the lifestyle they wanted. "We were drawn to the Southern Finger Lakes region because of its wonderful people, rich history, an abundance of recreational amenities, and potential for growth. We wanted to be a part of this community and contribute to its vibrant future."
A typical day for the Sowers household starts with a cup of locally roasted coffee from Big Nerd Coffee Company. If the weather permits, Andrew bikes down to the co-working space. After working for a few hours, he might have lunch at one of downtown Elmira's spots and grab an espresso. "In the evenings, Mariah and I might play with our dog Billy in the yard or meet up with friends and grab dinner at one of the many restaurants located between Corning and Elmira."
But their favorite thing to do in the area is to visit the lakes during the summer. Andrew shared, "There are numerous things to do in the area, which makes it an attractive place to live," Andrew said, adding, "Living in Elmira, we enjoy the short drive to the lakes or Corning, and we're happy to see newer places opening up in Elmira, like The Finger Lakes House, Rye Bar, Ill Eagle, and WMC North, among others." He added, "There are also many outdoor activities to enjoy throughout the year, such as hiking in the spring and fall or skiing and snowboarding in the winter at Greek Peak."
Evan says he tends to be a serial hobbyist. "I enjoy learning just about anything and like to pick up new hobbies and skills wherever I can," he said. "Lately, I have been building a wood shop with the main goal of building all the cabinets for a kitchen renovation we're planning/starting. I also enjoy programming on the side, working on cars and motorcycles, engineering solutions for many of these projects, and leveraging 3D printing to solve them. Outside of that, if we are not working on some project, we spend time with our animals in our own personal zoo of 4 cats and two dogs."
If you are looking to relocate to the area, Andrew has this advice to share: "As someone who has been a long-time resident of the area and having spent several years living in New York City, I would encourage people to consider the benefits of small-town living. Some of these benefits include shorter commute times, friendly neighborhood communities, abundant green space, clean air, more room to raise a family, and housing at more affordable prices. The Southern Finger Lakes region is especially family-friendly, offering a variety of outdoor recreational activities and plenty of space to raise a family. These are just some of the many benefits that small-town living offers, and we're thrilled to be a part of it." Andrew would love to encourage ex-pats from the SoFLX area to consider moving back home. He said, "Many millennials from this area have moved away for work elsewhere since completing college. We're now at a point where some folks in this generation are considering settling down and starting families. For those who can work remotely, it might be worth considering moving back home and reconnecting with their roots. The major challenge is that many of our peers have the perception that Elmira and the Southern Finger Lakes region's best days are behind them, and most of them aren't aware of the renaissance that's starting to take shape here."
Evan noted, "The area has definitely seen a revitalization in the number of quality restaurants and establishments to get a nice cocktail. Definitely far more than when I grew up here."
Thank you, Andrew and Evan, for sharing your story with us! Read more SoFLX stories to learn about life, work, and play in the Southern Finger Lakes.