More Than You Know. Closer Than You Think.

Meet Sarah Shirley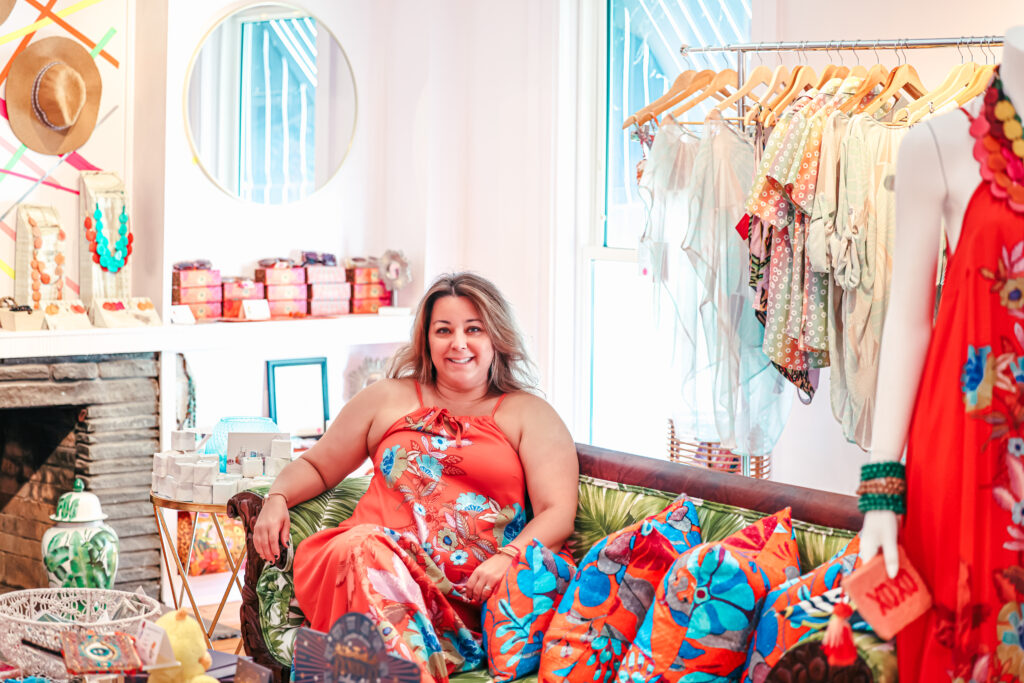 Sarah Shirley grew up in Hammondsport, NY, and worked in Corning at Market St. Restoration which is now the Gaffer District. She attended architecture school in the 90s and after graduation, moved to New York City where she spent the next 30 years working in the fashion and media industries. Eventually, Sarah decided to move back home, and today, she lives in Corning with her Italian partner, Salvatore.
Because Sarah's parents still live along Keuka Lake, her move back home was a lot easier than most. "I stayed at my parents' lake house for a while. Then I found a sweet, completely renovated pied a terre on Market St…and the process was so easy because the building owner is the coolest person I have ever met in my life."
Sarah did have some concerns about moving back, especially after living in a very dynamic city, working in such a creative industry, and traveling all over the world. "However," she said, "I find the culture in Corning to be quite inclusive and creative. There are a lot of people here who care and want to make a difference."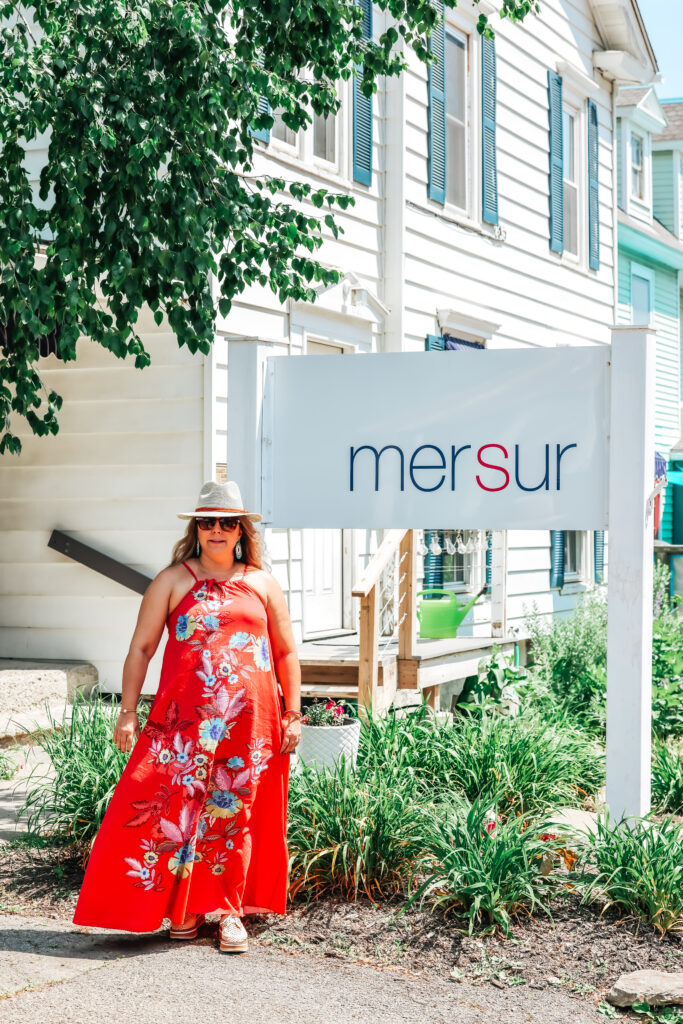 In 2019, Sarah opened a temporary clothing line pop-up in Hammondsport called Mersur, which she has since turned into a permanent store. "I really had no intention of having a permanent store," she said, "and wanted to focus on an online shop, but the store, my talents, and my offerings seemed to be a hit so I decided to sign a year-round lease." This summer will be Mersur's 5th summer on Keuka Lake and Sarah has plans to open a Mersur outpost on Market St.
Still, for all the things NYC offered Sarah, she says, "There is definitely more space here and I love the convenience of the simpler things, like having a parking spot right behind where I live," a big plus since, she added, "In New York City, parking is expensive or you may need to park far from where you live if you are fortunate enough to have a car." Sarah also loves Wegmans. "Actually, I am obsessed with Wegmans and very happy to have a store right down the street. Grocery shopping in NYC can be very difficult." She also enjoys seeing childhood friends and having more family nearby. "I do miss NYC a lot but I am lucky because I usually go there at least once a month for business and pleasure." But closer to home, Sarah says she has more room to paint and for her creative outlets.
While many things in the region are familiar to Sarah, there are a few changes she is enjoying. "The businesses on Market St. have all changed over and there's tons of hair salons which is cool. I also am really surprised at how all the wineries and breweries have grown and enlarged. There are also a lot more diverse restaurants, but I'd still love more restaurants to go to!"
As a small business owner, Sarah says she finds it difficult at times to get out as much as she'd like. Most of her days, she says consist of "Coffee, walk, work, dinner, walk, repeat." But still, she has fun routines that appeal to her more eclectic soul, such as painting with a group of architect friends online on Wednesday nights, cooking with her partner, and connecting with others around food, which they both enjoy. "I love to go to Keuka Lake and have dinner on the deck of our family lake home. Walking is amazing here in the Finger Lakes and there are tons of places to explore." She added, " I also love going to all the farms and buying flowers, picking fresh produce, and working with the local Amish to create custom upholstered furniture and pillows. Keuka Lake is where I spend most of my time in the summer, while most mornings or evenings, I'm walking Market St. for inspiration and exercise. If I have time off, I love to explore other lake towns with my partner."
For those looking to explore the area, Sarah recommends, that they enjoy nature and all that it has to offer. "There are the lakes to explore, miles of trails, tons of waterfalls. In addition to the outdoors, Sarah recommends that people who are thinking of relocating work on building community by getting involved in something they love, such as art, yoga, music, self-improvement work, or by hosting dinner parties and expanding their social circle through meet-ups with like-minded individuals.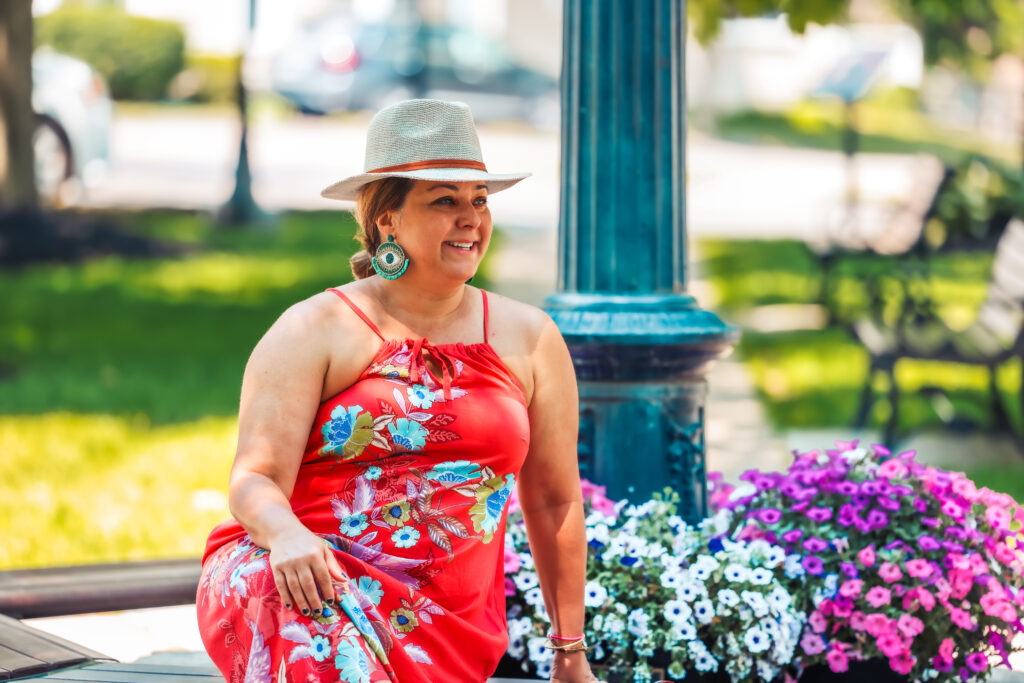 Sarah notes, "The world is your oyster, so make the best of where you are at any given time. Bring your talents and lead with your strengths. Invest in your relationships and in your community and your life will be very rich." She adds, "The area has a lot to offer if you are curious enough to explore. I also think there is a lot of untapped potential of the area and still a hidden gem to other more popular urban areas."
Thank you, Sarah for sharing your story! Read more SoFLX stories to learn about life, work, and play in the Southern Finger Lakes.