More Than You Know. Closer Than You Think.

Alex Jankowski, a 32-year-old marketing professional who lives in Watkins Glen with his wife, Vanessa, and children – son Jackson (5), and daughter Johanna (3), had lived on the North Shore of Boston (town of Marblehead, Massachusetts) for about three years prior to moving to the Southern Tier, though he had grown up somewhat nearby in a suburb of Buffalo.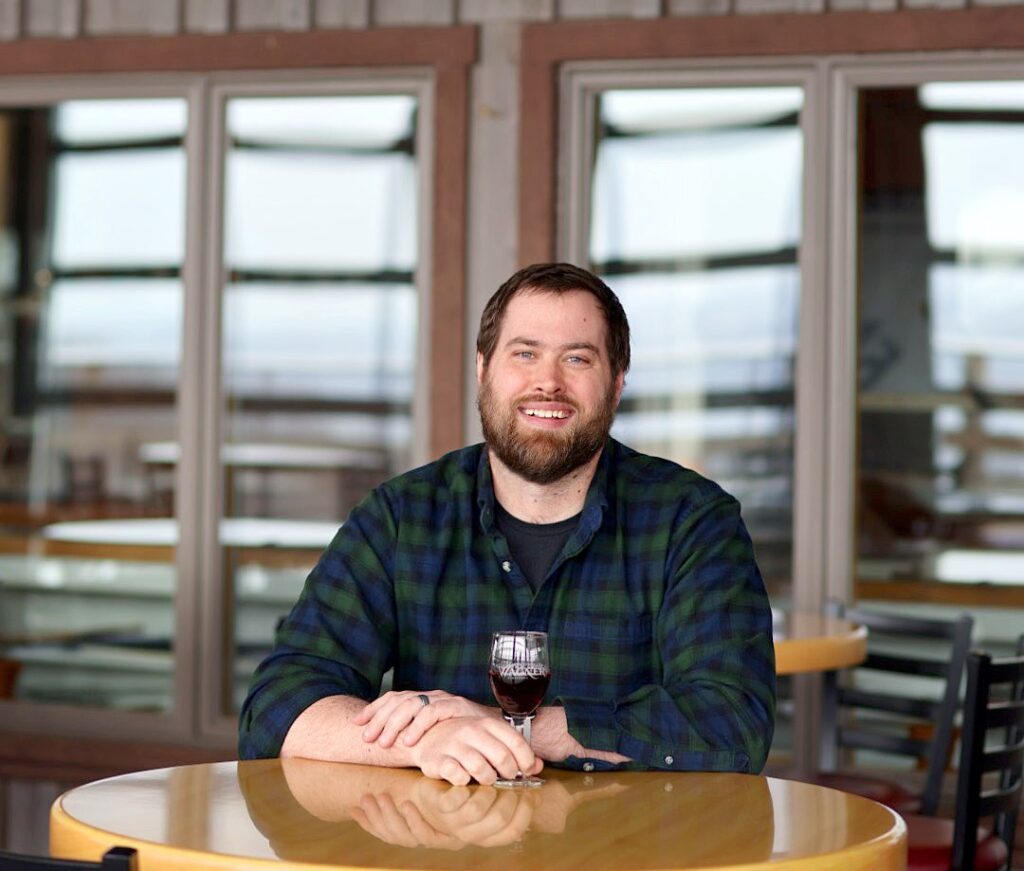 He and his family moved to the region in December of 2019, settling into their Watkins Glen house in February of 2020.
What timing!
SoFLX reached out to Alex to hear his story and learn what about our area inspired his family's move here.
SoFLX: What motivated you to move to the area? Had you heard about or visited the area before you moved?
Alex: One of the largest factors in our decision to move was to find a better work/life balance. My wife and I were both working high-stress jobs in downtown Boston — Vanessa as a Product Manager for a cybersecurity company, and myself as the Content Manager at a fast-growing sports tech company. We both spent close to three hours each day commuting, which was taking away from time that could have been spent together as a family. Then, when we were all together, we both were on our phones constantly, checking in on work situations and constantly answering emails/Slack messages. It was time for a reset.
Another major factor was our love for wine and hopes to one day own either a farm or winery. We had visited the region Labor Day weekend of 2019, and by December of that year, we had sold our house in Massachusetts and moved into a VRBO in Geneva.
SF: Before moving to the area, what did you think it would be like? What concerns did you have? What excited you about it?
A: We were lucky to have a contact in the region who previously worked with Vanessa and was now embedded in the Finger Lakes wine industry. He was able to provide a good amount of insight into living in the region, and he did so from a similar perspective as someone who moved from a larger city.
We knew that it would be a slower pace of living, which enticed Vanessa and me, but it also concerned us a little when it came to raising children. "What are the schools like? Will there be enough different extracurricular options for where their interests lie? Will they get the diversity of experiences and interactions they might get in a larger city?"
In the end, we were impressed by what we saw throughout the towns and cities of the southern FLX region to move forward with it. Plus, the added time we'd get to spend with our kids will be a huge help in making sure they continue to challenge themselves and try new things.
SF: Now that you live here, what remains the same, what has changed?
A: Vanessa still works for the same company as when we lived in Boston. She was able to convince them she could do the job remotely (a somewhat unconventional concept in the Way Before Times of 2019) and has since been promoted twice. No longer having a commute has afforded her more time during the day, although working from home comes with its share of challenges as well.
My new job offers a more traditional Monday-Friday, 9-5 type of schedule, and my commute is less than half of what it was, so I'm able to better help with dropoff/pickup as well as other things around the house.
Our cost of living has decreased significantly (student loans are still very much a thing), and we've found the nature of the area (Seneca Lake, in particular) has been immensely helpful in our journey to re-prioritize and find more joy in life.
SF: How difficult was it for you to relocate to the area? What made it easier/harder for you?
A: The move was not without its high-tension moments. We lived out of suitcases for the first two months, while Jackson and Johanna had to adjust to new preschools/daycares twice in that span. We had our belongings in storage boxes up in Rochester and had to make a few uHaul runs once we closed on our house in Watkins.
Two things were incredibly helpful: 1) Having a new employer that is a family-owned, and -operated business, so there was an immense amount of understanding and help offered during those hectic first months. 2) My parents live about two hours away, so they were able to come to watch the kids while Vanessa and I went looking at houses, made trips to the storage boxes, coordinated the closing of our old house, or even just took a second to breathe.
SF: What do you do now?
A: I am the Marketing and PR Manager for Wagner Vineyards, which is a perfect blend of my past experiences as well as my desire to learn more about winemaking, vineyard management, and agriculture.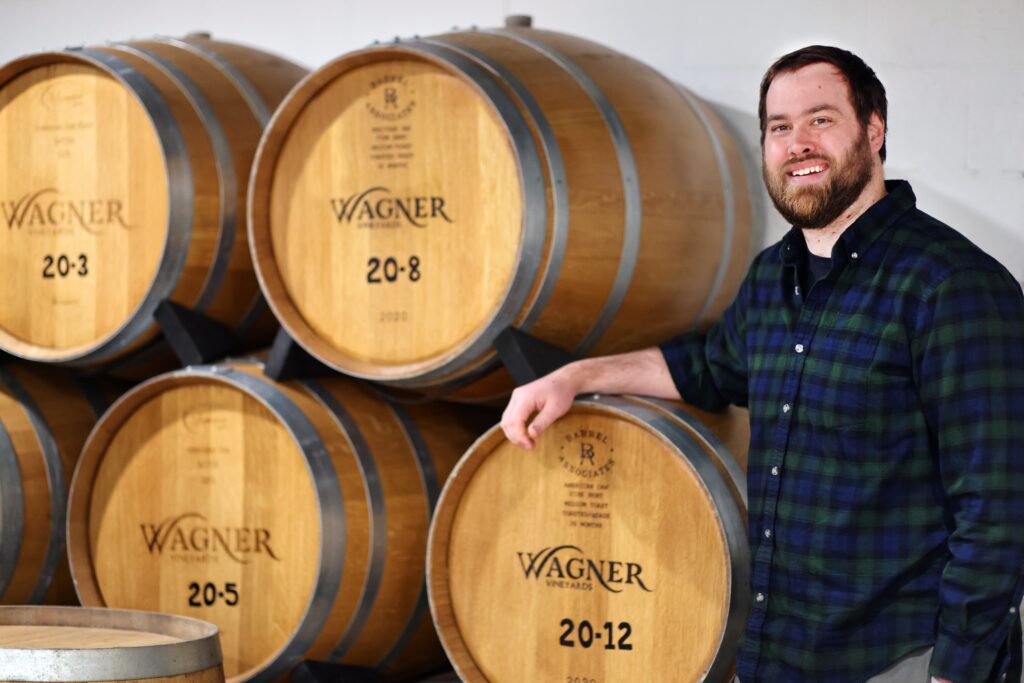 SF: What advantages do you feel you have lived here to where you moved from? What opportunities have you had here that maybe weren't available to you where you moved from?
I might be in my own head too much on this, but I feel there's less pressure to get every decision perfectly correct right away. Your life and your kids' lives are not mapped out for you, where any wrong turn sends you into a tailspin. There's room to breathe out here; both literally and figuratively. The housing search was a great example of that. In Massachusetts, you had to have your pre-approval letter and down payment money at the ready the second you walk into a showing. You needed to be ready to make this life-altering decision immediately because there were six others waiting in the wings to do the same (and potentially offer more).
When we went looking for houses here, we had the time to scout several possibilities, talking through each property and weighing our list of priorities (proximity to work, schools, house space vs. land space) before deciding to proceed.
SF: What is a normal day for your family like?
A: The day typically starts with a loud noise around 6 a.m. (either from an alarm clock or a human child). I take the kids to kindergarten/preschool while Vanessa has some time to herself before a day full of meetings kicks off at 8. I'll head to the winery around then as well, and we both wrap up around 4:30 when we'll go pick up the kids from the after-school program/preschool and then home for dinner.
On the weekends we try to be outside as much as possible, either finding a new hiking trail or town to explore. Jackson started hockey this year so….yeah, that pretty much occupies the weekends these days as well.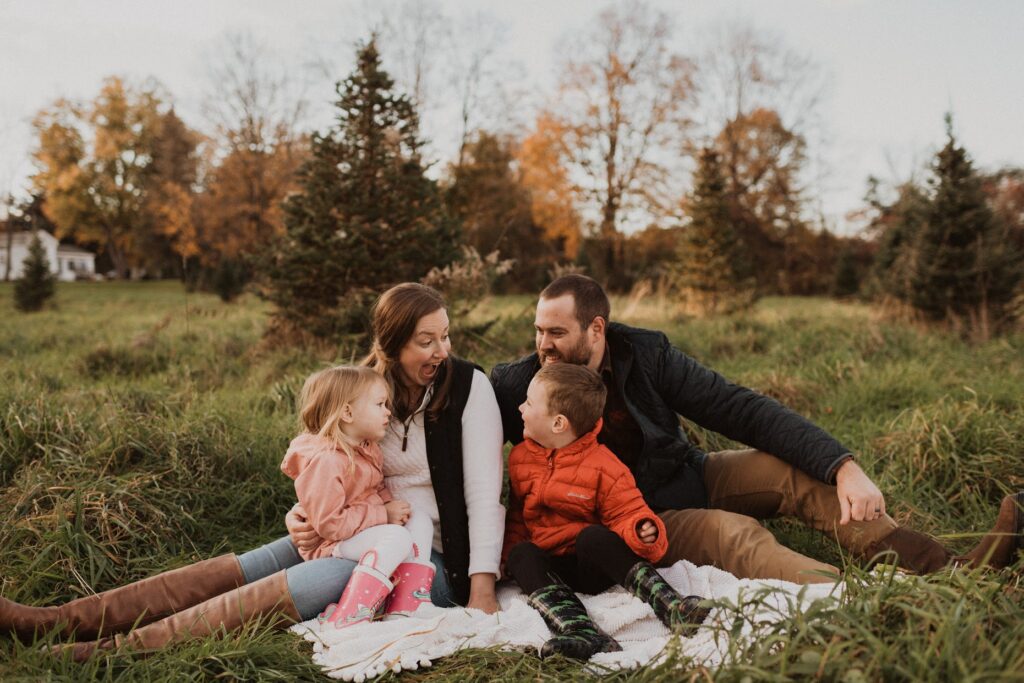 SF: What do you like to do here? Where do you like to spend your time?
A: The name "Watkins Glen State Park" is one of the greatest under-exaggerations of our time. That place is straight-up magical. If you have the chance to go early in the morning or in early-spring/late-fall (read: non-tourism times), it is one of the most captivating and enthralling trails that is also kid-friendly.
Outside of that, we are looking for anything that gets us out in the open and the kids off screens. Every town has its own charms and quirks, and we are finding there's always something new to do. It might require some planning ahead of time, but we certainly underestimated all there is to do in the region when we were debating moving here.
SF: What would you tell someone looking to relocate about the area? What would you like them to know that you think only a resident would know?
A: Keep the assumptions off the moving truck. Instead, pack an open mind and a willingness to talk and get to know new people. We live in a world where large swaths of the country are coded either red or blue, and it creates a simple solution to paint everybody inside those coordinates in that color. It's not the case. However high or low political affiliation lands on your scale of creating new relationships, you will find compassionate people who share your viewpoints in this region.
__
Despite the global challenges being faced during their move to a new region, Alex and his family have found bliss in their new home and a positive outlook in the process.
"If you've visited before, I don't have to sell you on the visual beauty of the Finger Lakes, Alex said. "But what I can attest to is the calming presence that it plays on your everyday demeanor and outlook. It gives you a fitting backdrop to stare out into while you remind yourself that not every problem is permanent and that not every solution needs to be perfect."
Thank you, Alex, for sharing your story. If you're lucky, you might find him helping out with wine tasting at Wagner Vineyards Estate Winery located at 9322 St Rt 414 Winery, Lodi, NY 14860.
Learn more about life, work, and play in the Southern Finger Lakes and the resources available for those looking for something new.