More Than You Know. Closer Than You Think.

Meet Dante AcQuavella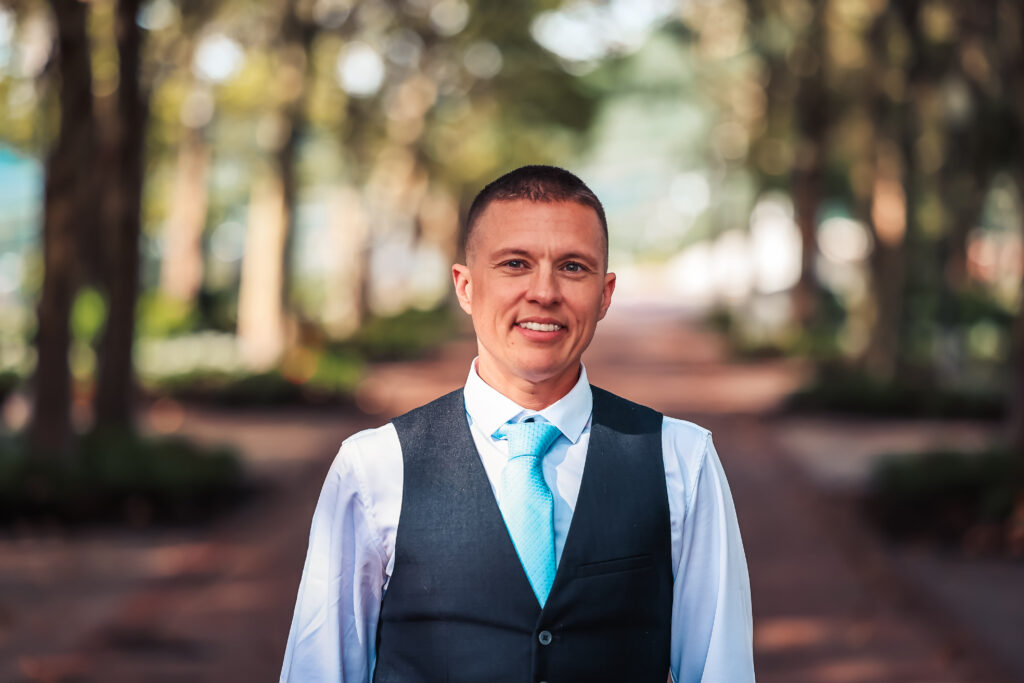 Dante Acquavella originally moved to the Southern Finger Lakes from Belmar, New Jersey in 2002 for college. They lived in the Bay Area after graduation but made their way back east in 2012. They just bought their home in Elmira in April of 2022, where they live with their 8-year-old rescue boxer/pit mix, Burrito.
They were drawn to the area after having traveled around the United States quite a bit, but feeling like the Southern Finger Lakes was the only area that has ever truly felt like home.  "I have a group of friends I've known for nearly 20 years here," they said, "which certainly played a large part in my return." They added, "Also, there is nowhere I've ever been that is as beautiful in the fall as the Finger Lakes."
Because Dante has lived in the area before, they had a preconceived notion of what it would be like to relocate permanently.  "As a member of the LGBTQIA+ community, I was concerned about how open, accepting, and welcoming the area would be, but, they said, "a lot has changed over the course of the past two decades. Significant progress has been made."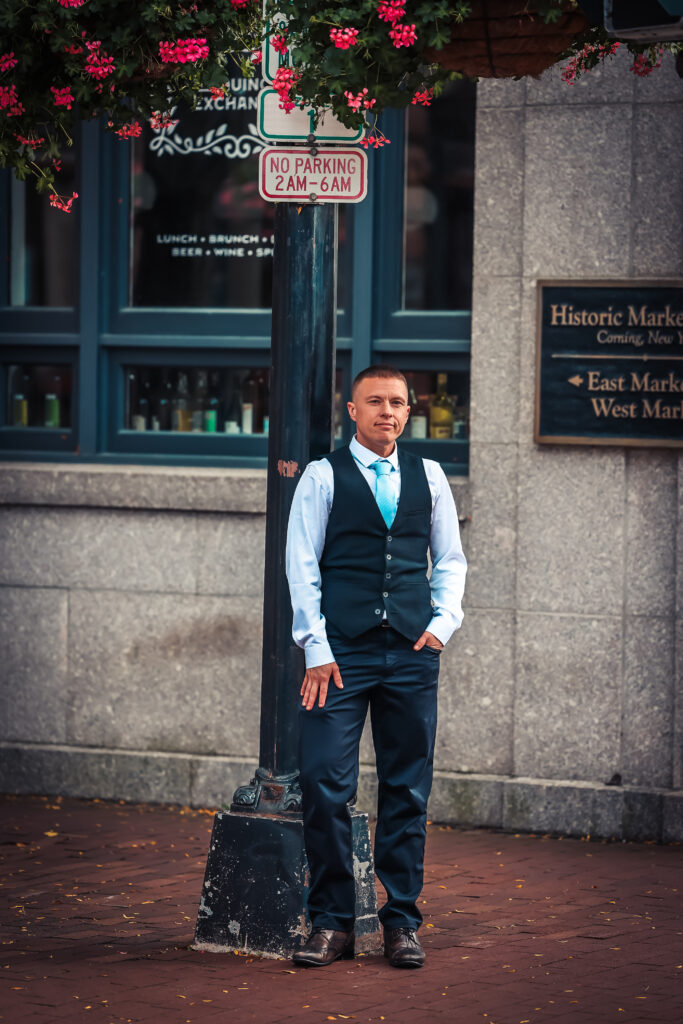 There were some other motivating factors as well. Having lived in the Bay Area, New Jersey, and Ithaca, Dante was excited about Elmira's living costs. "I was able to afford to purchase a beautiful home in a great neighborhood at a fraction of the price I would have spent for the same property elsewhere."
The experience didn't come without some challenges, as their house search took place during a very difficult market for buyers. They recall, "I had a few offers rejected or fall through, but it all worked out for the best." They found the relocation itself quite easy, "Almost shockingly so," they noted. "It felt like the universe was telling me I made the correct decision."
Now that they are here, Dante feels like a real effort is being made to look at the Southern Finger Lakes as a region that is fostering an inspiring sense of community.
But they also recognize that there is more work to do. "I do wish there were more activities that didn't revolve around alcohol, but that isn't exclusively a regional issue." They continued, "As a recovering alcoholic, I would love to see more establishments expand their beverage options to include a non-alcoholic cocktail menu." They shared that it would be great to have spaces that more embrace the sober community in an area full of wine and beer trails.
Dante moved from the shore town of Beachwood, NJ, and still holds a fierce love, devotion, and loyalty to the great state of New Jersey – so much so that they have it tattooed on their arm — but, they admit, they could tell us a million ways they do not miss sitting in traffic on the Garden State Parkway. "I miss the pizza and bagels, but certainly not that traffic." And they added, "Jersey is very densely populated, and it's important to me to have space to breathe and not live directly on top of my neighbors. That wasn't something that was possible there."
Today, Dante lends their passion and insight to the community as a Small Business Analyst for Corning Community Engagement at Corning Incorporated.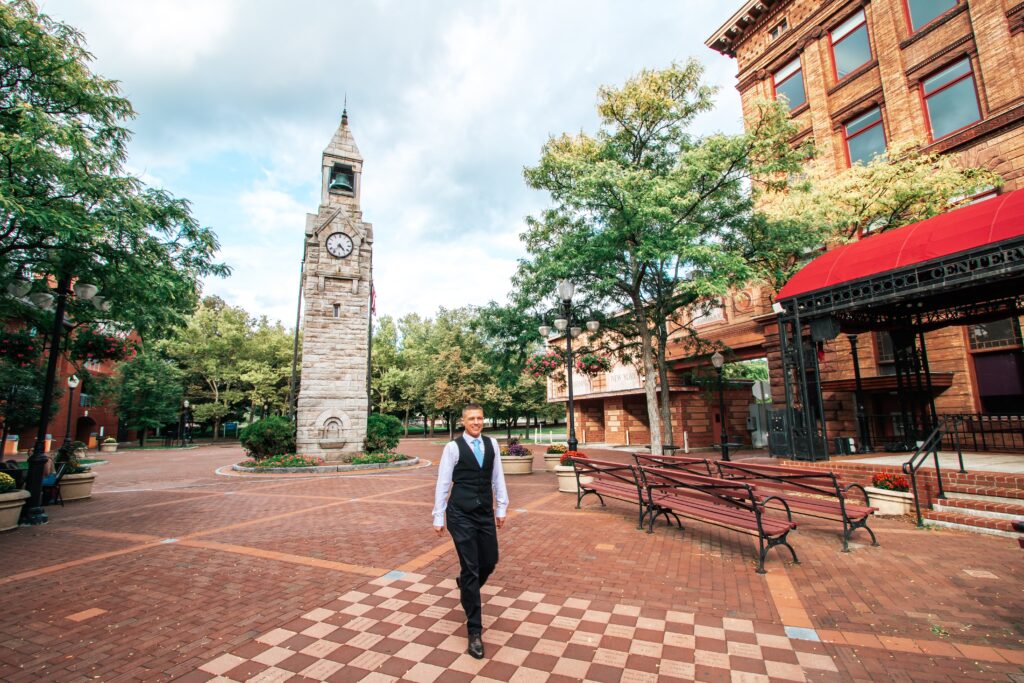 They start the day, "stumbling to my coffee pot." Big Nerd Coffee Company (in Elmira) and Market Street Coffee and Tea (in Corning) are fixtures in their kitchen. And for them, coffee on the back deck is a must. Burrito runs around the yard for a while before they head to the office in Corning. In addition to their morning routine, Dante also really loves their job. "I'm incredibly fortunate that I have a job that I genuinely love and that I get to work with local entrepreneurs in Steuben and Chemung counties as well as collaborate with other community stakeholders." They added, "I work directly with an extraordinary team of individuals at Corning Community Engagement and the Corning Foundation who want to see this region thrive and flourish.
Cooking is their hobby, so the evening entails some combination of that, walking Burrito, going to the gym, and reading or watching TV. They find that at 38, they've learned that they enjoy "being boring" and prefers to live a simple life.
But they also enjoy spending time outdoors in nature and walking along the Riverfront Levee Trail in Elmira nearly daily. Other favorite outdoor spots include Tanglewood, Park Station, Sullivanville Dam, Steege Hill Nature Preserve, Personius Woods, and Catharine Valley Trail, just to name a few. Dante also enjoys going to see local art, theatre, and music as well. "There is a strong arts scene here," they shared, "and I like to support local restaurants as much as possible." Some of their favorites are Thursday night jazz at Rye Bar and Restaurant on Davis Street in Elmira and the new jazz club and restaurant, WMC North, that opened on West Water Street in Elmira a couple of weeks ago. The Corning Farmer's Market in Centerway Square on Thursdays and the Sunday Farmer's Market at Chamberlain Acres in Southport are things they try to attend weekly.
Something Dante feels people don't know about the Southern Finger Lakes is that this area was very much an active part of the Underground Railroad. The John W. Jones Museum, located on Davis Street, is a hidden gem in Elmira. For a bit of history: Mr. Jones was born into slavery on a plantation in Virginia. Jones escaped when he was 27 and walked about 300 miles from Leesburg, VA, to Elmira. He became an agent of the Underground Railroad in 1851 and by 1860, had aided in the escape of 800 enslaved people to freedom. In 1859, he became the sexton of Woodlawn Cemetery – where Mark Twain, Ernie Davis, and Hal Roach are famously buried – where he was responsible for the burial of approximately 3000 Confederate soldiers. Mr. Jones remained in Elmira until his death in 1900. "I would encourage anyone visiting the area to take the time to visit this museum," Dante recommends, adding, "Talima Aaron, the President of their Board of Trustees, has poured her heart and soul into it and is an incredible resource when it comes to historical knowledge."
If you are someone considering a move, Dante recommends that you come and spend time in the Southern Finger Lakes in the fall so you can experience it at its best and when they say, the changing leaves, apple and pumpkin picking, hayrides, corn mazes, and harvest festivals really make it feel magical. "I'm not a fan of winter, but I have friends who love cross-country skiing, snowshoeing, and snowmobiling and say it makes the winter 100% more palatable." But, they added, "I'll take their word for it and sit indoors under the blankets in front of my fireplace."
Thank you, Dante for sharing your story with us!
Learn more about life, work, and play in the Southern Finger Lakes and the resources available for those looking for something new.