More Than You Know. Closer Than You Think.

Meet LaTeka Cooke-Davis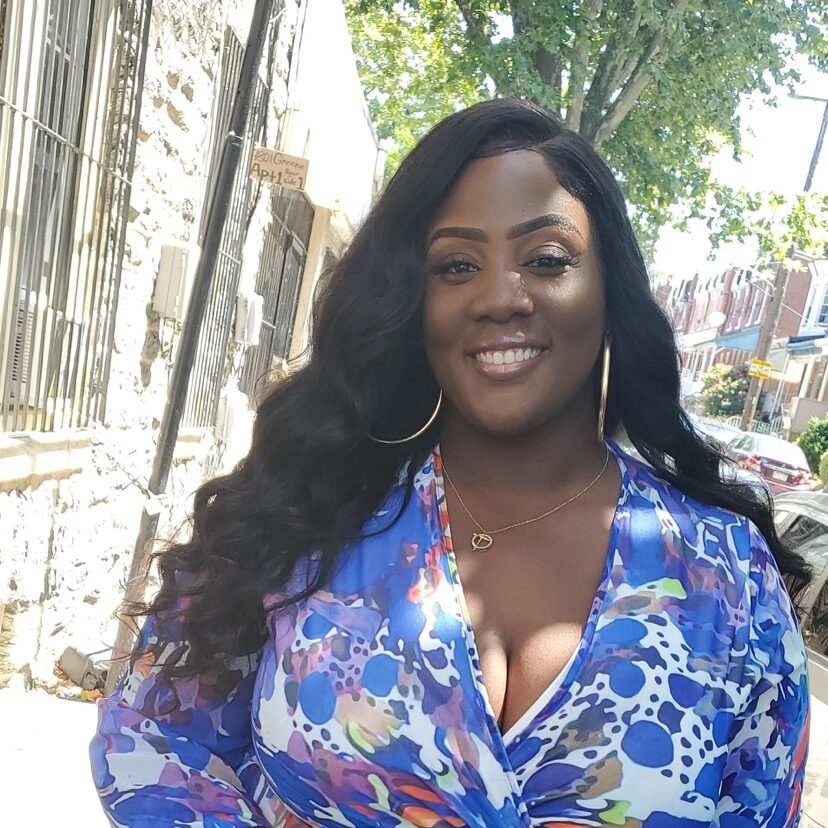 LaTeka Cooke-Davis is a West-Coaster (Riverside, California) who fell in love with a man from Philadelphia, and after a long-distance romance, they married in 2018. One could say that was the first sign that her destiny would be here in the East Coast. This is her relocation story.
It all started when LaTeka's brother and his family moved to Elmira, NY in 2013 and spoke great things about the area to the family. "I was fortunate enough to visit in the fall of 2016 with my parents," LaTeka said. "I fell in love with the people here, and the beautiful scenery. We don't have the pleasure of enjoying all seasons on the West coast. I was fascinated." LaTeka's brother would work overtime on convincing LaTeka and her parents to move closer to him. LaTeka recalls, "I would laugh it off, because at the time I did not see how it would happen. I had a great job, newly married, life was great."
However, as luck would have it the small company where she worked decided to close, and her husband's work contract ended. Around the same time, LaTeka's brother was succesful in convincing his parents to move to New York. With so many changes taking place, LaTeka and her husband saw this as a great opportunity and decision to move as well, motivated further by the comfort of being surrounded by both sides of their families. "God has a funny way of reminding us that he's in control," LaTeka laughed.
Before her brother's move to the area, LaTeka had never heard of Elmira, nor had she ever been before her 2016 visit. And while she was excited about her move, she still had concerns.
"I was concerned about not being able to find work in the field that I was in and for the salary that I made," she admitted. "I was also concerned about there not being enough things to do and see here." Nevertheless, she remained positive. "What excited me about moving here was the adventure of change. I've never lived anywhere else outside of Southern California. I'm a big city girl but the thought of living in Elmira became more and more desirable as I wrestled back and forth with the need for a change."
"My mother and father owned and operated two soulfood restaurants in the heart of Los Angeles," LaTeka shared. "They believed in the power of small businesses ownership, as well as the change that can be made in the community by bringing people together."
Before leaving California, LaTeka started to juice at home and make tonics to help heal herself naturally. She became so interested in it that she shared with her parents that she wanted to open her own juicing company.
They relocated to Elmira in 2020 with the goal to start her own business. But this dream would be delayed due to the pandemic. "My father urged me to start my company before he passed in October 2020, and in honor of him we launched it at full throttle."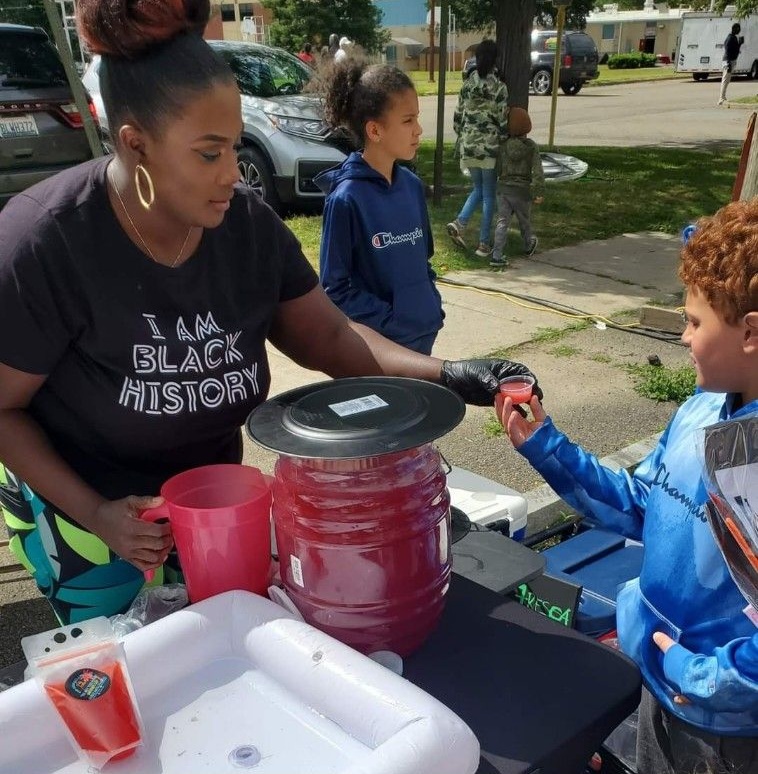 After getting past the mental block of wondering how she was going to do it, she started feeling things aligning for her. "Moving to Elmira has been way more affordable than what we were paying (in Southern California)," she said. "We are now paying a fraction of what we were in SoCal." And she recalls, "I was working so much that I was not able to focus on the serious health issues that I dealt with daily."
Since relocating, her family has become closer and her profession has changed. "My outlook on life and expectation for the future has switched into an entirely new direction than I first imagined it being."
LaTeka shared that relocating has also afforded her the opportunity to recieve the healthcare that she desperately needed and could not receive in SoCal due to financial priorities, the overly saturated healthcare system, and virtually no free time to care for herself. "A surgery that I needed for so long and was so hard to obtain living in SoCal, was made possible in such a such a short time after moving here. I felt like my health was made a priority. I felt seen and heard, finally."
A normal day for LaTeka starts with having coffee with her mother, seeing her husband off to work, and her nieces and nephew off to school. Then she immediately begins working on marketing and networking for her company The Juice Collective. "I wanted a way to combine all the things I love about home, and was able to create The Juice Collective which offers cold pressed iuices, agua fresca, wellness shots and carefully curated culinary bowls of goodness."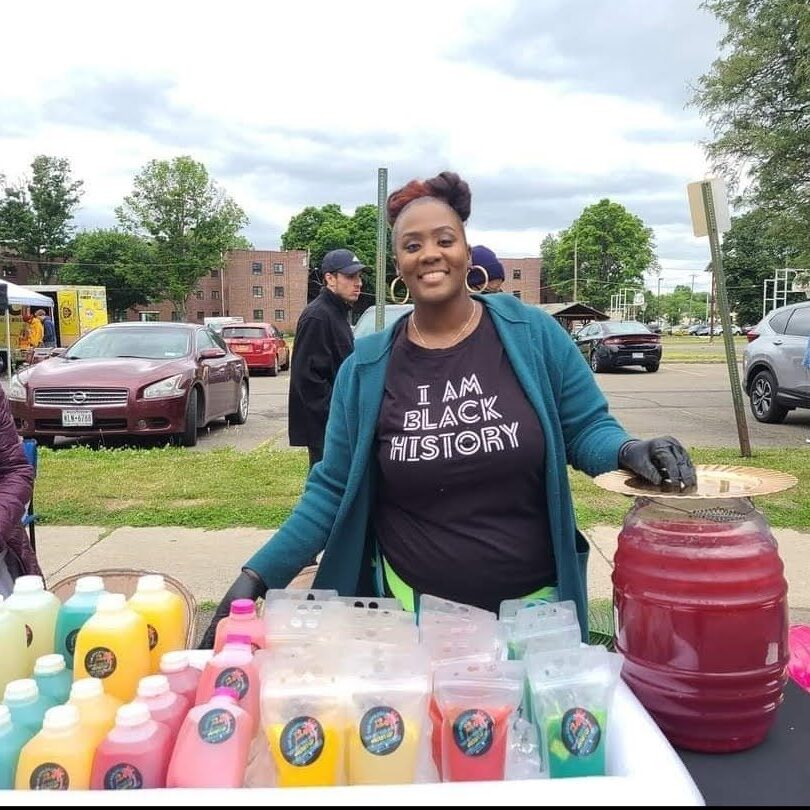 Depending on the day, she's in the grocery store or visiting a great farmers market in search of the best fruits and vegetables for her products. Her favorite markets are the Ithaca Farmers Market, Wisner Farmers Market, Montour Falls Farmers' Market, Pine Valley Farms, and Bradley Farms.
"There is a strong supportive community presence here," LaTeka said. "I love how the community rallies behind a new business. I also enjoy supporting local eateries such as Turtle Leaf Cafe, Boricana, WMC, and Cheesy Dreams as well as Dos Amigos in Ithaca." LaTeka really enjoyes visiting Ithaca as, she sys, bits of it reminds her of home. "I love visiting near by waterfalls. The scenery at Harris Hill is gorgeous and the fall season is invigorating here."
As a new small business owner LaTeka hasn't had as much time to explore as much of the Southern Tier as she'd like to, but, she says,"The places I've been privileged to visit and the people that I have encountered here makes living here that much sweeter."
What LaTeka would want people not familiar with the area to know is how many available opportunities there are in Elmira for new homeowners and new business owners. "Elmira is very embracing and welcoming to change."
She added, "I have come to love a calmer life as apposed to the hectic busy life I lived in California. If you are looking for change, step out on faith to do something different, there are endless possibilities here in the Southern Tier. Don't be afraid to add your peice to this huge beautiful puzzle."
"We are excited to be apart of the community here in Elmira and hope that all of our products reach everyone's heart once experienced."
Thank you, LaTeka for sharing your story with us!
Learn more about life, work, and play in the Southern Finger Lakes and the resources available for those looking for something new.