More Than You Know. Closer Than You Think.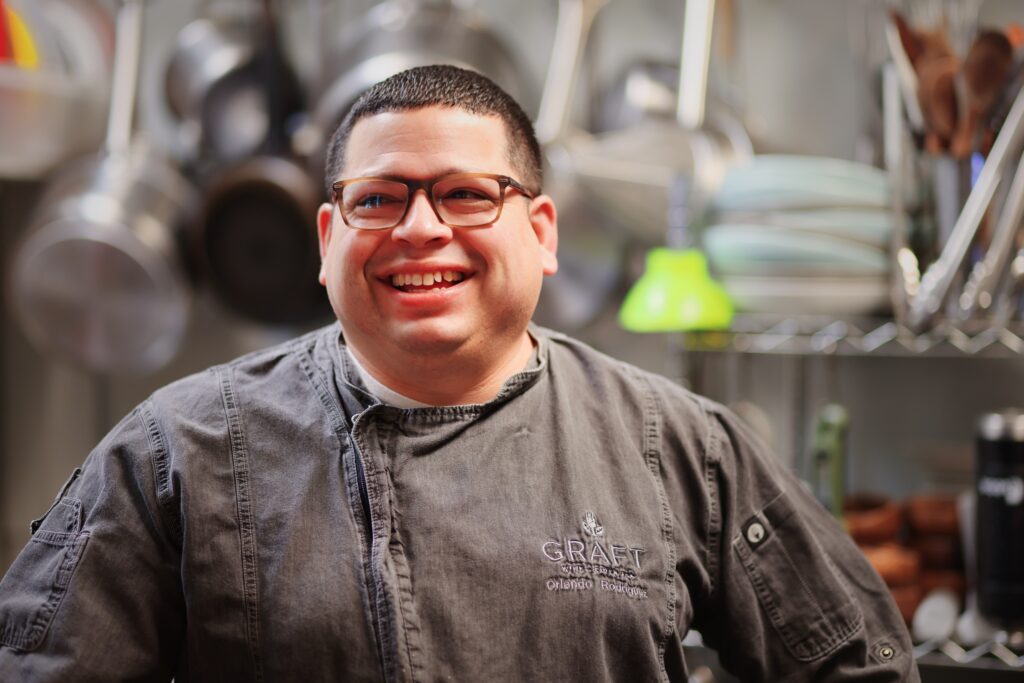 Orlando Rodriguez is the Owner and Chef of Graft Wine and Cider Bar in Watkins Glen. He graduated from the Culinary Institute of America in 1999 with a Bachelors's in Management. He is a U.S. born child of the Dominican Republic and moved to the area in September of 2007, where he lives with his wife and 4 children, Olivia 22, Miranda 19, Emilia 14, Emmanuel 12
He and his wife spent a couple of years looking for the right area to raise their kids in, including three different states. When a job came up in the Finger Lakes region for an Executive Chef position they decided to check it out. "We took part of our vacation and came for an interview and spent 2 days visiting the area," said Orlando. It was their first time in the region, one they had never heard of until then. "14 years ago we fell in love with the area and saw the potential that the region had", he said. "The region has bloomed tremendously and I am glad to be part of this community."
The move didn't come without its concerns. Coming from living a city lifestyle with everything close by was one of the challenges he worried about. He wondered how easy it would be to get fresh products to use for a restaurant in a rural area. But after doing some research and going to a local market, he discovered one of the highlights about living in the Southern Finger Lakes. "I found out quickly that fresh ingredients were readily available," he said. "So many artisan cheeses, vegetables, meats, and grains are all locally grown and processed."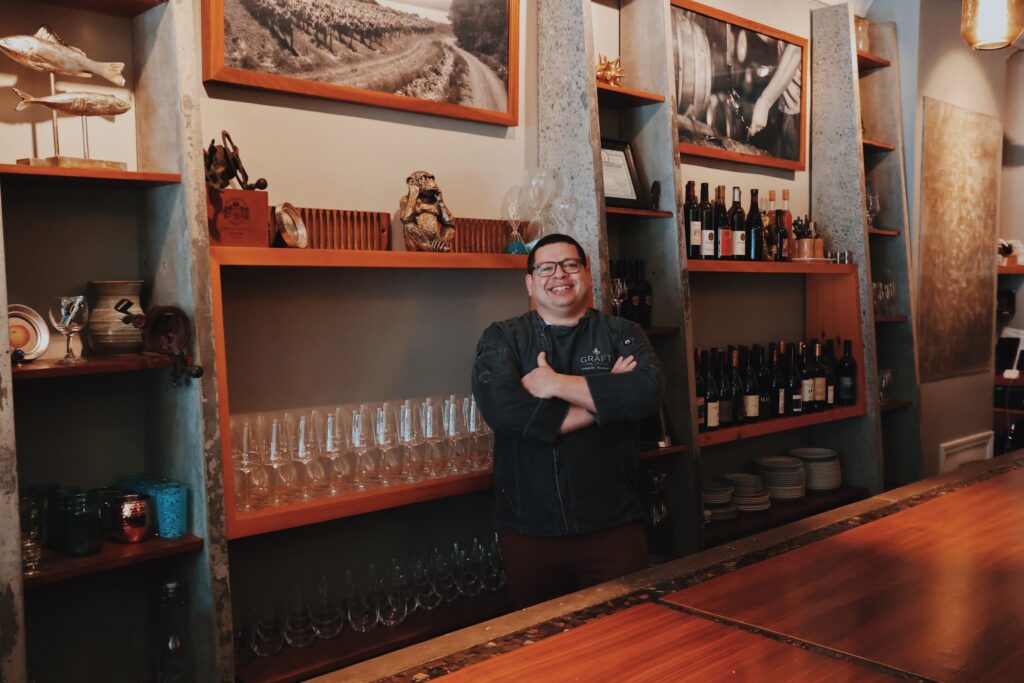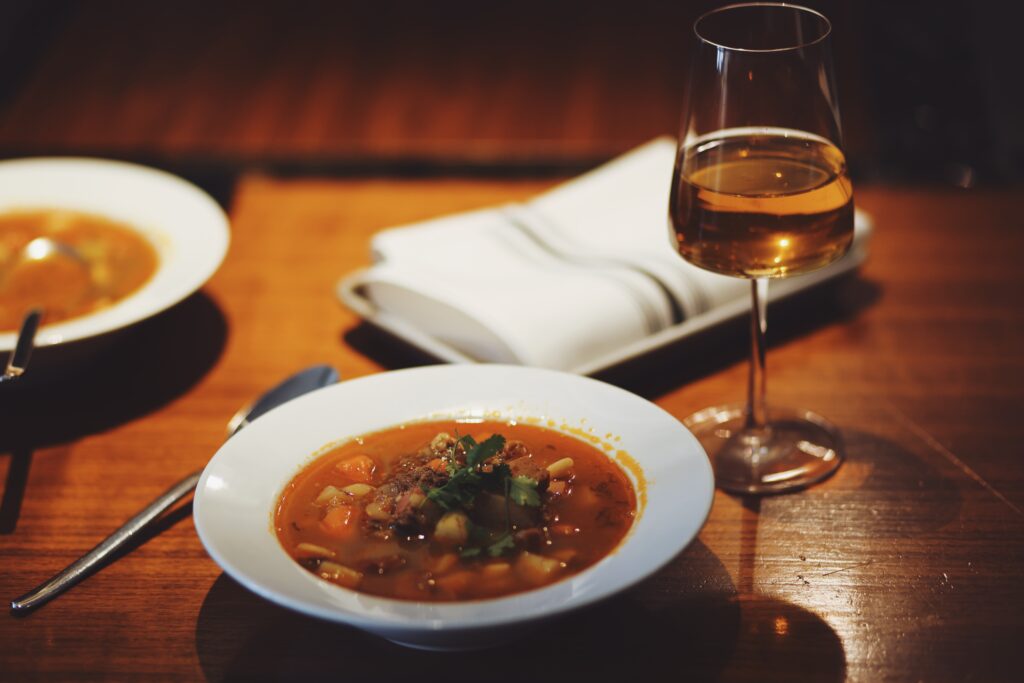 Indeed. Those new to the area soon discover that farm-to-table isn't a trend here, or a high-end commodity at fancy restaurants, but a lifestyle, for all to enjoy.
Because of Orlando's profession, he still feels as busy as he was in the city, but also finds it easier to take a step back in life and appreciate the silence and beauty of the area.
Relocating to the area 14 years ago, before the accessibility of smartphone technology, made the process a bit difficult at first. He recalls, "The internet was not as easy to navigate as it is today, and at the time, living in a rural area, we only had dial-up." Oh how far we have come! "At the time," he added, "We contacted a realtor to help us find a place to live. There were two places for rent in the marketplace that we wanted to be in." Luckily one of the places they looked at accommodated what was their family of 5 at the time. And a short 8 months later they found the home where they live to this day. And buying a home was one of the immediate advantages he and his family had in moving to the area, a goal he found would be hard to achieve on a chef's salary.
Now, Orlando and his family are very much a staple of the Finger Lakes. He is beloved by his community and visitors and friends frequent his restaurant, delighting in the fresh flavors of the food and wine pairings they can experience there. An extra treat is the elements of his Dominican heritage he adds to some of his dishes.
Aside from the busy schedule of running a restaurant, a normal day in his household includes taking care of all of the pets that reside in our home. "We have 4 dogs, 2 cats, and 1 hamster," he says. But unlike the hustle and demands of life in the bigger city, he gets to the time enjoy getting the kids ready for school and seeing his wife, Natacia off to work, and sometimes adding the extra attention of turning on her car and making her coffee before she leaves. His family likes to go on hikes with the dogs, a bike ride on the trails, take their kayaks on the lakes nearby, and spend time at the lakes BBQing. And while his pride and joy are his family, his dream come true is his restaurant. "Graft has been my new baby these past 2 years," he said with pride, "I get up and take care of deliveries, prep and come up with new menu ideas."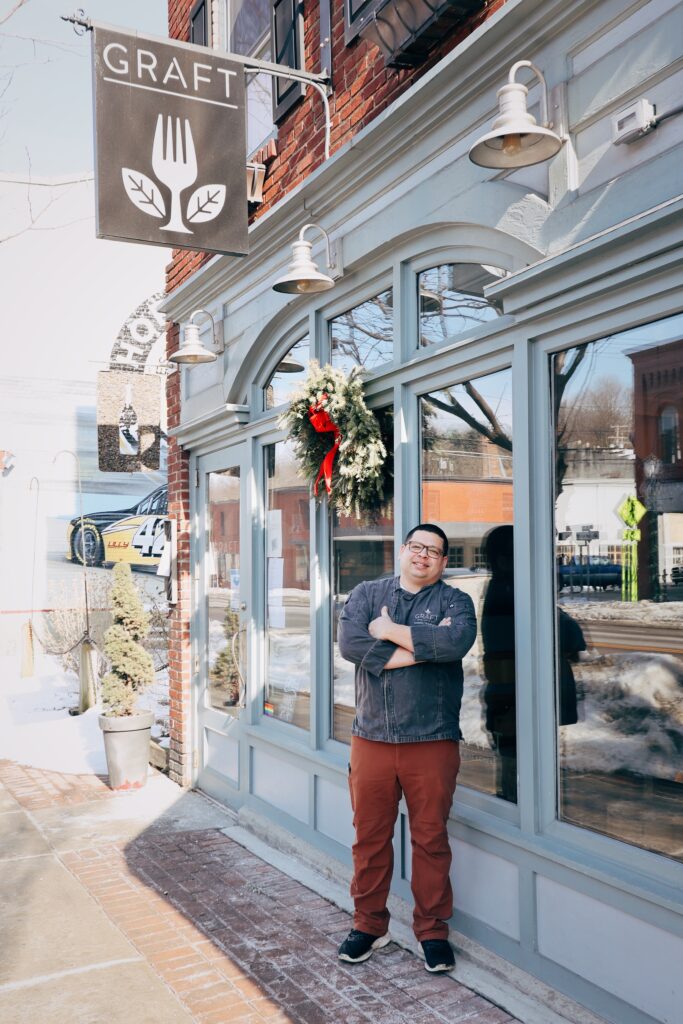 His advice for someone looking to relocate to the Southern Finger Lakes is, "Just do your research and figure out where you want to be." He advises that you rent first and then find a home that you would like to purchase if that is something you want to do. He also suggests that you take advantage of the outdoor activities and the farmer markets.
He added. "The region is still ever-evolving and growing. There are so many hidden gems, do not be afraid to stop and check out the little shops, trails, or lakes. There are so many artisan places in the region, not to mention the ever-growing wine, beers, ciders, and distilleries scene. There is something to do year-round in this region."
Thank you to Chef Orlando for sharing his story with us. And don't forget to visit his restaurant, Graft Wine + Cider Bar located at 204 N Franklin St, Watkins Glen, NY 14891.
Learn more about life, work, and play in the Southern Finger Lakes and the resources available for those looking for something new.