More Than You Know. Closer Than You Think.

Meet Erin Panosian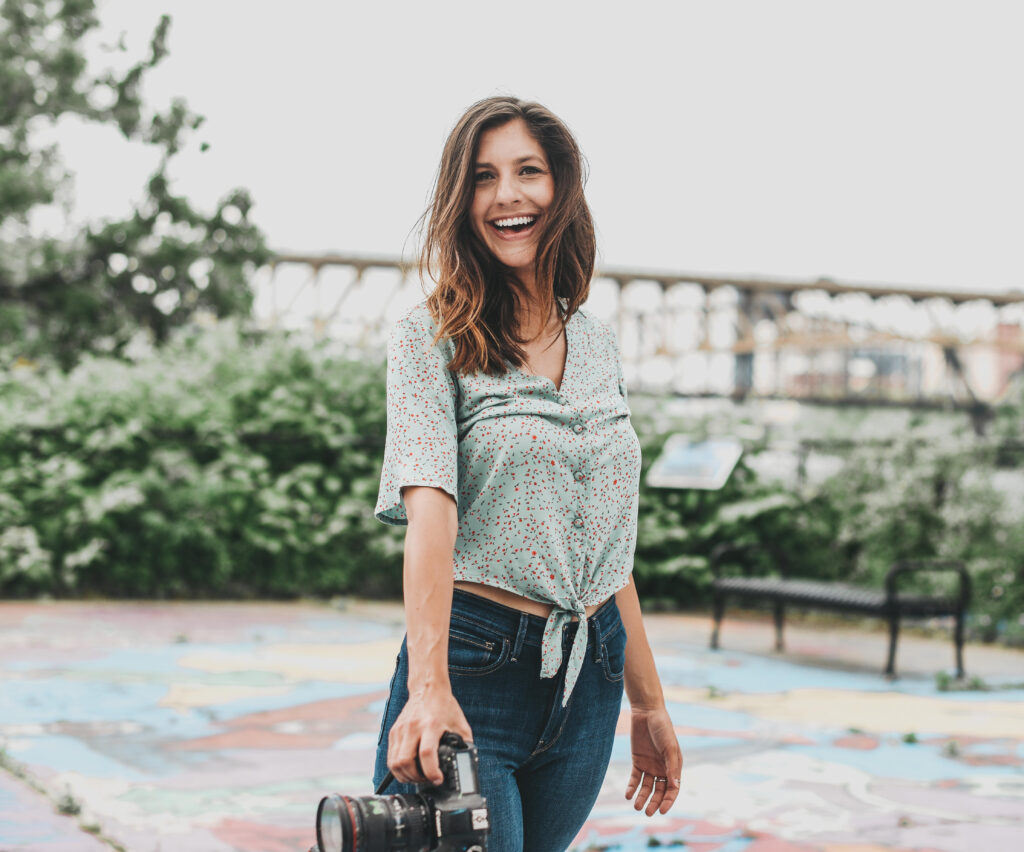 Erin Panosian grew up in West Elmira, then moved away after college for about 13 years. Most of that time was spent in Pittsburgh, PA where she started working as a graphic designer. In January 2020 she moved back to West Elmira and works as a full-time graphic designer and freelance photographer. This is her relocation story.
"I moved back for a number of reasons," Erin explained, "the main being to be closer to family. I love Pittsburgh and am grateful for my time there but it never fully felt like home because my family wasn't there. My parents and sister live here so I wanted to be closer to them. Also, my sister was starting a family and I wanted to have a relationship with my nephews."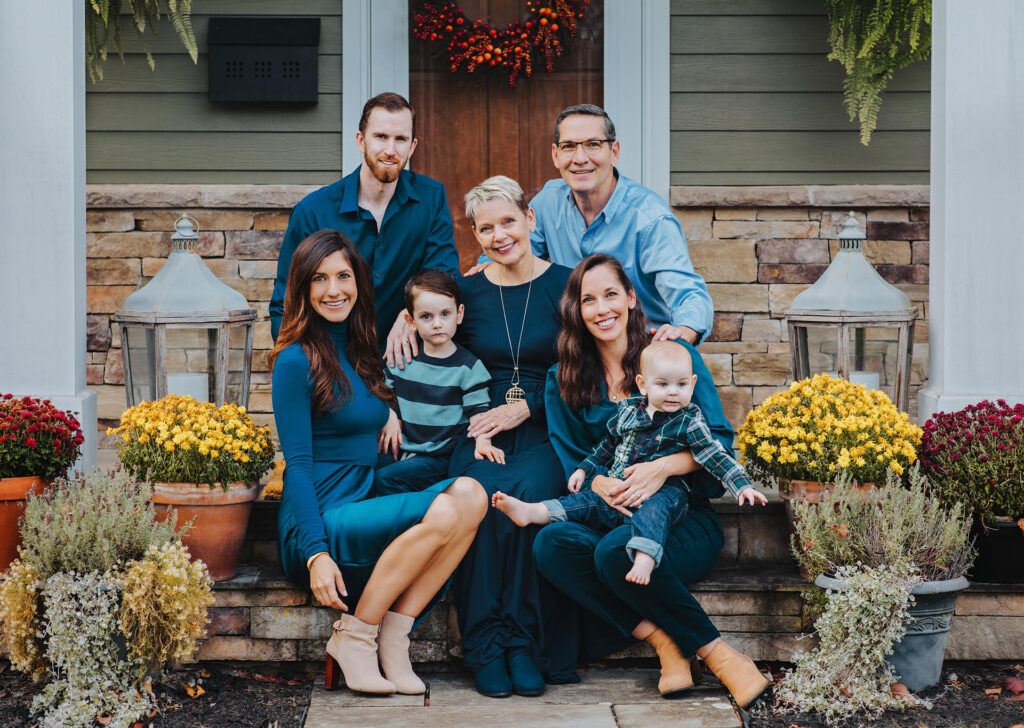 In addition to being close to family, Erin found herself at a place where she was searching for structure and wanted to plant roots. After living in 11 apartments over the course of 8 years, she was looking for stability. "I wanted a place I could fully unpack and get excited about decor and paint colors," she said. "A place that felt like I was supposed to be there, a place that was mine, a place that was home." She found housing to be much more affordable in Elmira, especially in comparison to Pittsburgh, solidifying her confidence in being to afford to buy a house. This was very appealing to her and played a large part in my decision.
Having grown up in the area, Erin was pretty familiar with it. But she had her concerns nevertheless. "Before I moved I was concerned I would have a hard time adjusting to living in a small town again," she admitted. "As someone who loves cities I was worried there wouldn't be enough excitement or things to do in the area."
But she was excited and ready for a fresh start. "Moving home felt like the end of one chapter and the beginning of another which was bittersweet yet exciting."
And now that she is back, she has found herself settling in nicely. "I am very fortunate to still work for the same Pittsburgh-based design firm, Group 2," she said. "This winter I will have been with the company for 10 years. I was working remotely for the company for a few years prior to moving so when the pandemic hit and people started working from home it was business as usual for me."
In addition to working for the Pittsburgh firm, she does freelance design and photography work for various organizations in the area. "After moving back, I reconnected with Sean Lukasik who owns Creagent Marketing in Corning. He has been a huge asset in connecting me with opportunities for freelance work." She added, "We are currently working on a handful of campaigns for Guthrie which is exciting to be a part of."
She did, however, find that the hardest part about moving back to the area was the time at which she did so considering she moved back a few weeks before the pandemic hit and everything went into lockdown making the adjustment harder than she anticipated. "I was mourning my old life as I'm sure we all were at the time," she shared. "It was hard not being able to socialize and I felt as though I didn't have a community here outside of my immediate family." That first year she admitted regretting moving back, but in hindsight, she said it was exactly what she needed. "I've grown so much over the past couple of years and attribute most of that to the move which forced me to rediscover myself."
During the pandemic, Erin began abstract painting and it quickly became one of her favorite hobbies. She turned her basement into a studio and spent hours down there. She shared, "I strongly feel I am the greatest version of myself when I am creating in some sense whether it be painting, photography, interior decorating, cooking, or writing. I recently built a website (www.erinpanosian.com) and started marketing my paintings in coffee shops and online in the hopes of selling my art." Her art continues to be a huge source of inspiration for Erin, "One of my goals for 2023 is to host a gallery evening bringing together family, friends, art, and music."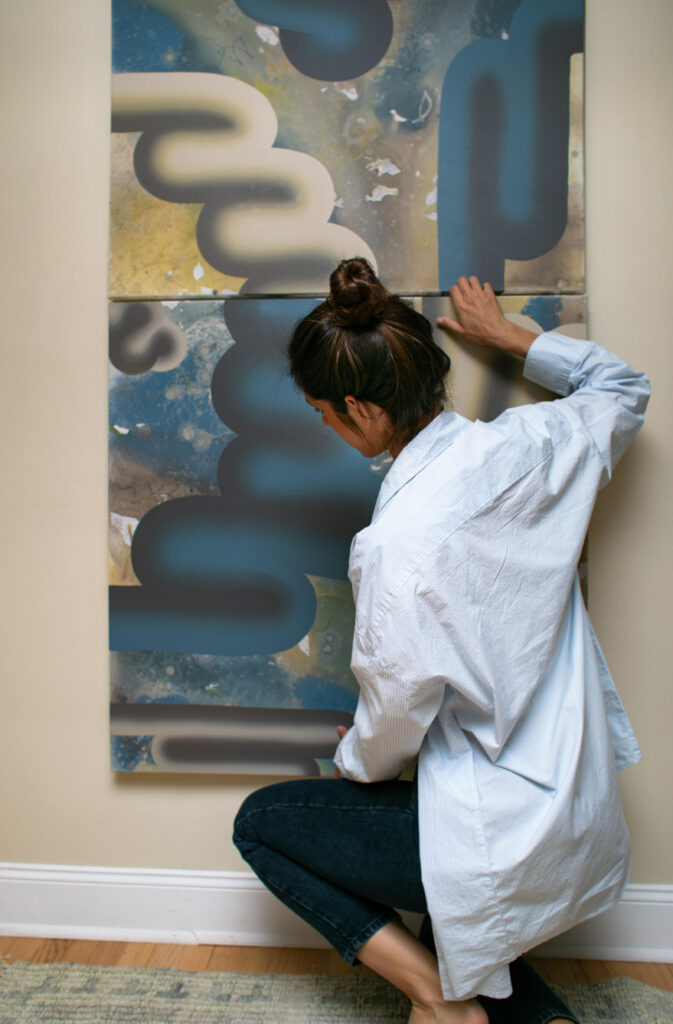 Ironically, one of the biggest advantages of living here is also what initially concerned her the most about moving here – adjusting to life in a small town. "I've found that being in a smaller area means there is less competition and more opportunity for growth." She added, "As someone who is trying to establish herself with local clients, being in a less saturated market has benefitted me. In Pittsburgh, I would market myself as a Content Creator to restaurants throughout the city to get freelance work but the opportunities were limited because so many of my peers were doing the same thing. That isn't the case here and I am very grateful for the opportunities and connections that have come my way over the past couple of years."
For Erin, a normal day is a balance between working at her computer or in her studio, getting outside for a bike ride or walk with her dog, followed by dinner with her family or friends. "Since I work remotely and spend a lot of time alone, I try to do something social every day and find that I value my social interactions more."
Erin likes to explore the area as much as possible. Since moving back she has developed a love for biking. Her favorite trail is the Black Diamond trail that runs along Cayuga Lake in Ithaca. "In the warmer months, I spend a lot of time in Ithaca. Ithaca has great hiking trails, and a wonderful farmers market on weekends, and Moosewood is one of my favorite restaurants in the area."
Having grown up here, Erin admits it's easy to take for granted the unique nature of our surroundings. Moving back reminded her of that and has given her a stronger appreciation for our beautiful part of the country. "Having so many great wineries and beautiful lakes just a short drive away is something special that adds a lot of value and culture to the community. Wineries on Seneca Lake are great weekend activities." Her favorite view? "The view from Atwater Vineyards at sunset is hard to beat!"
Thank you, Erin, for sharing your story with us!
Learn more about life, work, and play in the Southern Finger Lakes and the resources available for those looking for something new.