More Than You Know. Closer Than You Think.

Meet Benjamin Fleischman and Brianna Haviland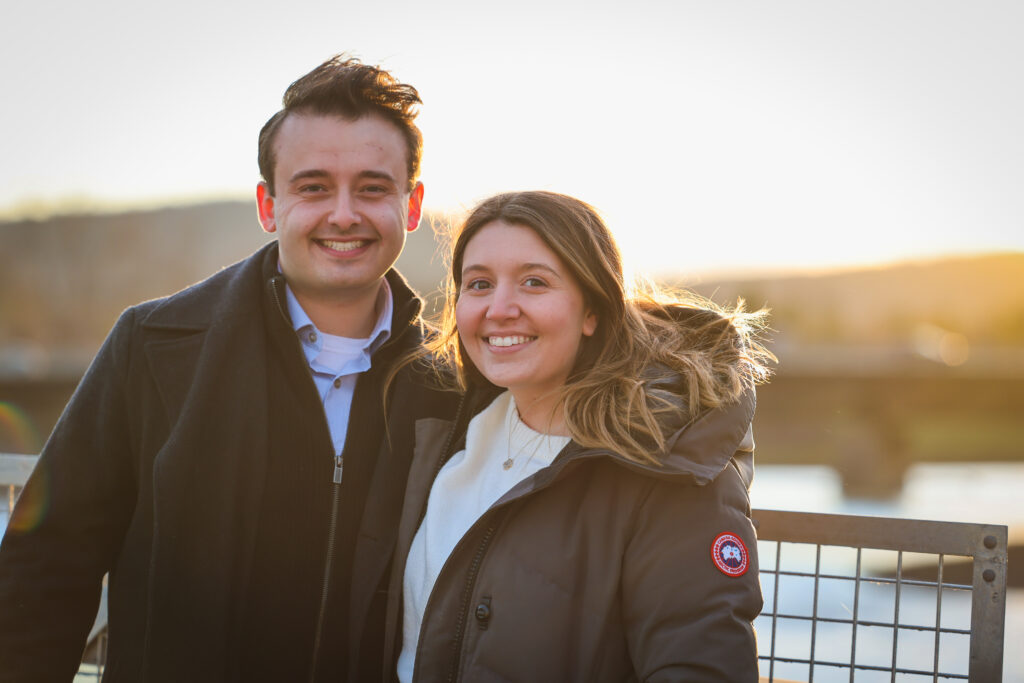 Brianna Haviland and Benjamin Fleischman moved to the Southern Finger Lakes at separate times; Ben in September 2017 and Brianna in September 2018. Brianna is originally from Wall Township, NJ. She attended prep school at Williston North-Hampton in East Hampton, MA. Ben moved from Clifton Park, NY, where he lived the year prior. Ben is from Red Hook, NY (an hour south of Albany) and has also had the opportunity to live in Madison, WI, Waterville Valley, NH, and Wall Township, NJ.
Despite their different trajectories, destiny brought them to Elmira College (EC), where their paths would finally meet. "I met Brianna on her first day on campus. She was on the women's ice hockey team, and I was on the men's ice hockey team, and I was helping her move into her dorm," Ben said.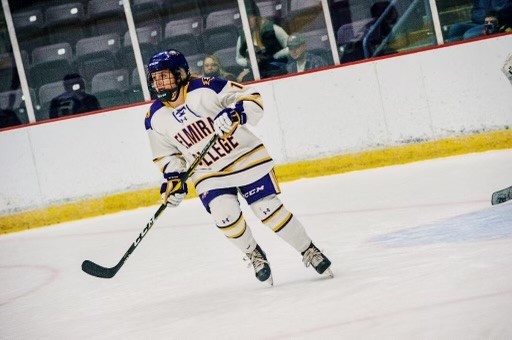 Brianna originally moved to this area to play on the Women's Ice hockey team at Elmira College. Still, she had heard about the area because her uncle, Mike Haviland, attended EC and played on the men's hockey team. "I went to the Murray Athletic Center once with my father's youth hockey team," she said, adding, "he is the owner of the New Jersey Titans Youth Hockey organization."
Ben had similar sports motivations for his move, "I moved to the area to play hockey at Elmira College, a very prestigious division three ice hockey program," adding, "I had no clue of how nice the Southern Tier can be and how enjoyable it could be to live in this area."
Before moving to the area, Brianna thought it would be lively, energetic, and charismatic. She recalls, "At first, I was concerned about living in Elmira because it was so different from what I was used to. However, I enjoyed all of the aspects Elmira as a town had to offer." She continued, "I was excited by the area and the surrounding Finger Lakes and wineries that I was able to go to."
In addition to playing on Elmira's Women's Ice Hockey team, Brianna was also drawn to the area by her aspiration to become a teacher. "I thoroughly enjoyed Elmira College," she said, "and was able to find myself at EC and make friends that will last a lifetime. I also had a good experience at Finn Academy, so I am lucky to work there now." Brianna found that Elmira was a great experience for her and offered something new every day, "I was able to grow into myself and live on my own, as well as the fact that I was living four and a half hours from home."
Ben also saw what life in Elmira could offer. "Red Hook, NY, is a smaller town compared to Elmira and is not a city by any means. I was concerned with living in a city before moving to Elmira but had always wanted to live in one. I was excited at the opportunity to live in a larger market, meet more people, and learn about a new place."
Ben admits that while his interest in Elmira College started with hockey, it became an even easier decision once he learned more about the academic side. "Growing up, I always wanted to go to prep school and get a more hands-on experience through academics, and that was not something I was able to do," he said, adding, "Seeing that EC had such a small student-teacher ratio was extremely intriguing to me. I was very passionate about my education and was thrilled about the class size and strength of the business program and connections in the local area I would be able to create as a result of their program."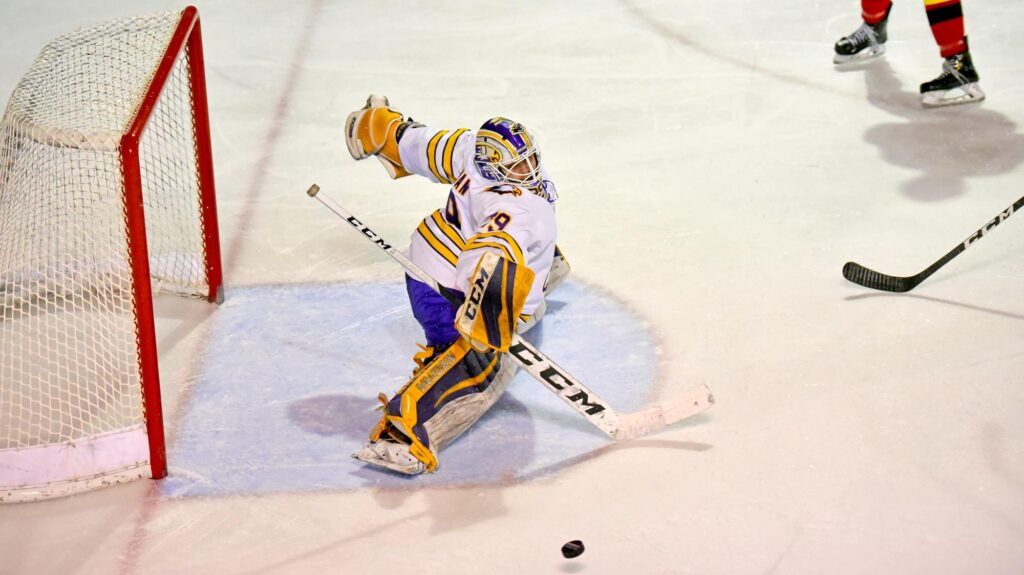 Ben feels the largest change in his opinion came along with the newly found viewpoint and perspective of the area. "I was very skeptical of living here in the beginning, but now that I have been here for over five years, it has grown on me immensely, and I thoroughly enjoy living in this area and especially see this area for all of its worth as well as the largely untapped potential we hope to continue to build upon through Southern Tier Economic Growth (STEG)."
When it comes to people's opinions of what life as a young professional is like in the Southern Finger Lakes, Ben stated, "That it's looked down upon or viewed in a negative light is something I've never understood. I've always enjoyed living in this area and thoroughly enjoyed being able to work locally as well."
He further stated, "The idea that there are no opportunities in the local area is wrong because there are a plethora of different avenues collegiate graduates and high-school graduates can take."
As a young, accomplished professional, Brianna also recognizes that there are many pulls to advance elsewhere. Still, there is a lot of comfort in starting her professional career in the town where she attended college because she says she is so familiar with the area and has such a great connection to EC as a teacher. She hopes to be able to connect the EC future teachers with the community more and Finn Academy. "I also plan on having some of my former teammates attend read-aloud at Finn Academy this year that goes along with our curriculum."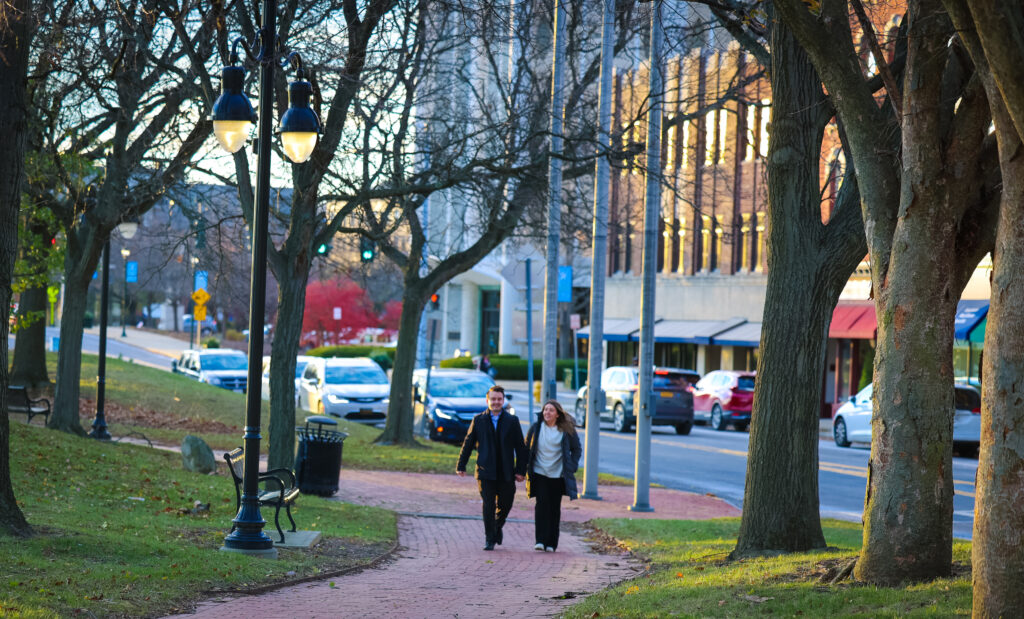 Ben agreed, "There are so many benefits, in my opinion, to remaining local to where you attended college, especially in an area such as the Southern Tier. For example, I can commute to work quickly, know everything in the area, and don't have to adjust to finding my way around. I think that has a huge impact on being able to adjust to the working life after college." He added that having a pre-established network, especially in an industry like STEG, has opened doors for him to intern and meet some of the organization's members and staff. "I truly believe in working in the area you attended school. It comes with an enhanced sense of pride," he said.
As a working teacher in the Elmira community, Brianna has gained new perspectives. "The negative stereotypes of teaching in this area are incorrect," she shared. "I genuinely enjoy providing care and support to the young students every day." She added, "There are opportunities to begin your professional career in the area, and I believe it is truly beneficial to do this in an area that you are so familiar with."
Ben and Brianna now live in Corning, NY, and spend time enjoying the restaurants and becoming more familiar with all the area have to offer. "I enjoy the events in the area, such as Alive after 5, October Fest in Elmira, and Harvest Festival in Corning," Brianna said.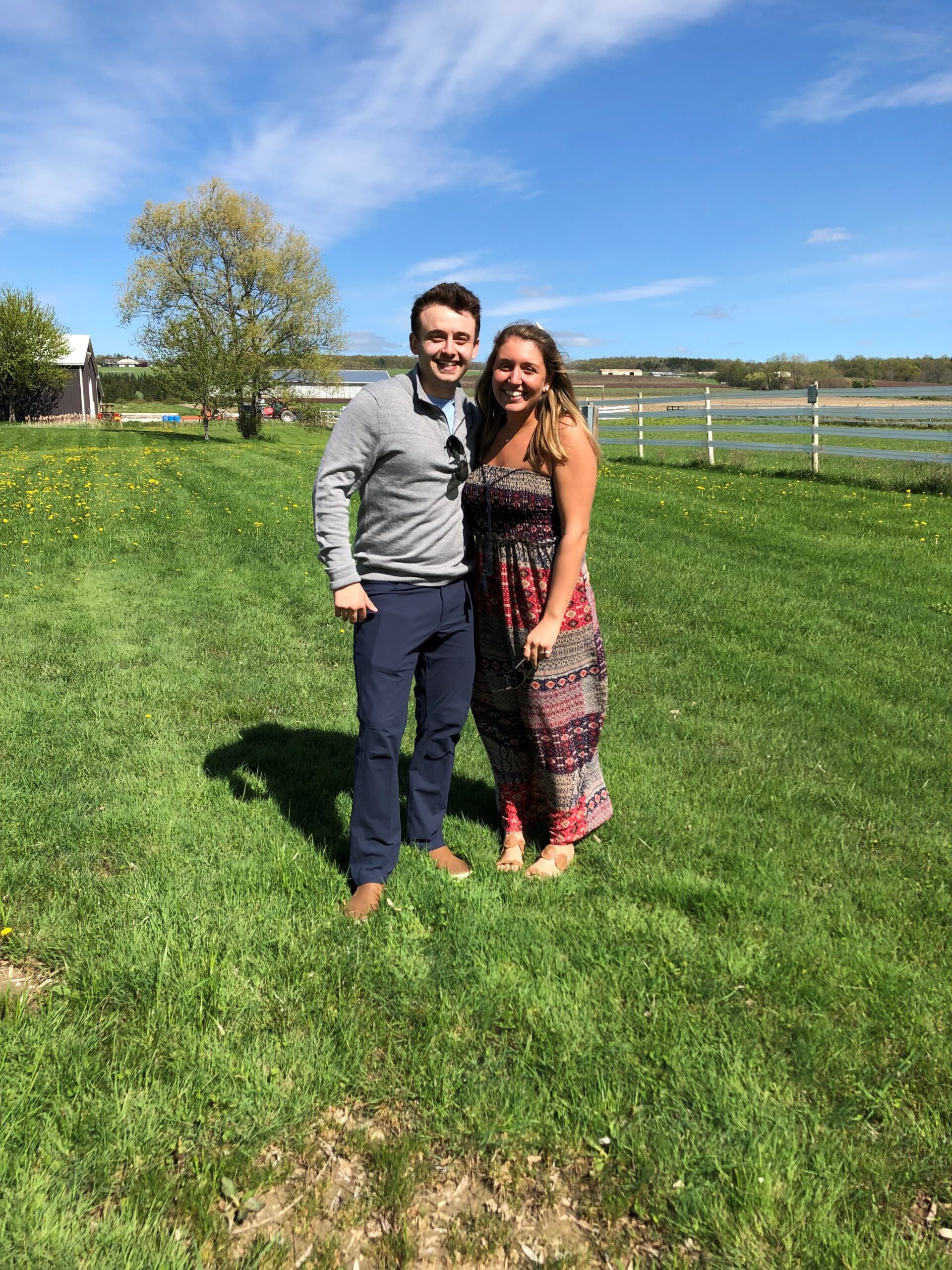 Brianna has this insight for those considering relocating to the area: "Corning has a lively downtown, and there is always something to do with a fantastic atmosphere for young adults. I think only a resident would know how good the local restaurants are – one of my good friends Sal at Giuseppe's, has the best Italian food in the area!"
"I would tell someone looking to relocate to this area to be open-minded and get out and enjoy all of the nearby town and restaurants," Ben added. "There are so many hidden gems that I have not even found. I think only a resident would know how enjoyable the area can be to live in, and if you're a hockey fan, make sure you stop by the Murray Athletic Center in Horseheads to catch an Elmira College Men's or Women's game!"
Thank you, Brianna and Ben, for sharing your story with us!